What Should You Do if You Receive a Request for Evidence?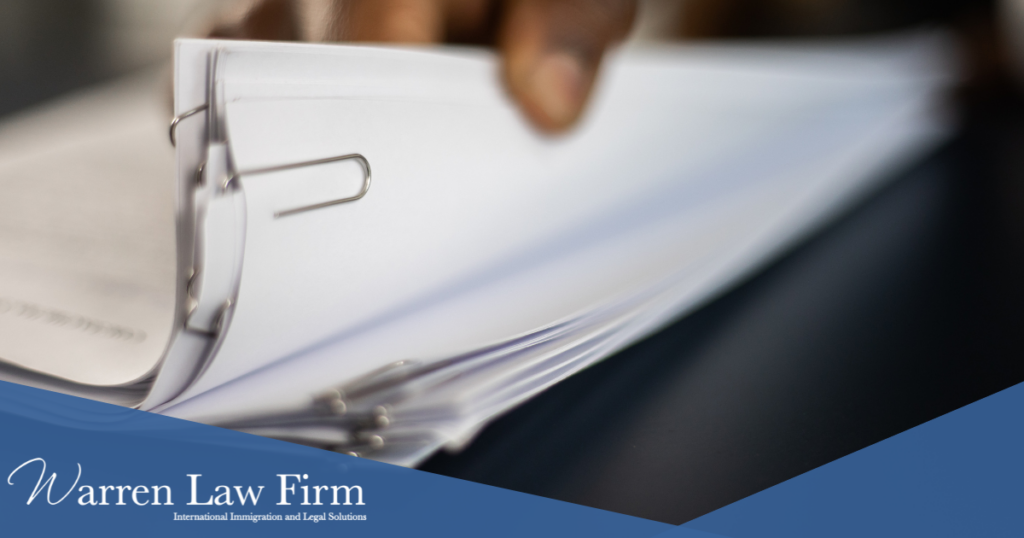 If you've applied or petitioned for immigration benefits from United States Citizenship and Immigration Services (USCIS), and the agency needs more information from you, you will receive a document called a Request for Evidence, commonly referred to as an RFE. What exactly is an RFE, and what should you do if you receive one?
What is a Request for Evidence?
An RFE means that during the evaluation of your application for immigration benefits an officer from USCIS found that your submission is lacking the information or clarity needed in order to determine whether or not you're eligible for benefits. In such an instance, you will be sent an RFE.
What if You Get an RFE?
If you receive a Request for Evidence, it does not mean that your application or petition is heading for rejection. An RFE means that you've been given another chance to provide more documentation and evidence in order to strengthen your application for benefits.
You should read carefully through your RFE so that you're very clear about the additional evidence and documentation that USCIS is requesting from you. Before you take action, though, it would be wise to have an immigration attorney review your RFE. A skilled attorney will help ensure that you:
Send all of the appropriate evidence and documents requested by USCIS
Explain why a requested record or document does not exist by providing a written statement from the government authority (in some instances) or institution that is responsible for it—
and submit a comparable document, if one is available
Provide sufficient details in your response to clarify any parts of your submission which may have seemed unclear
When is Your Response to an RFE Due?
You may have a set date or a set number of days to reply to your RFE—USCIS will indicate it. If the agency gives you a specific number of days to respond, be aware that your timeframe should be based on the date when USCIS issued the RFE, and not the date when it arrived to you in the mail. With these factors in mind, think about mailing your submission in a way that you can track and confirm delivery. USCIS will place your application on hold until it receives your response package.
It's important to note that if your response isn't received by the deadline, the USCIS officer handling your application will make a decision on your case using only the documents you previously submitted. This may mean that your application will be denied.
How Can You Help Prevent an RFE?
Getting an RFE will slow down the processing of your application for immigration benefits, so it's important for you to do everything you can to prevent one. To reduce your chances of getting an RFE you need to carefully follow requirements for initial evidence. The documents and evidence you'll need to provide can vary based on the immigration benefit you seek. Some of the general documents and evidence you'll need to submit can include:
For Form I-485, Application to Register Permanent Residence, or Adjust Status

Two passport-style photos
Your birth certificate (copy)
Form I-693, Report of Medical Examination and Vaccination Record
Form I-864, Affidavit of Support (if necessary)
For Form I-539, Application to Extend/Change Nonimmigrant Status

A copy of Form I-94, Nonimmigrant Arrival-Departure Record (this is for every individual who is included in your application)
For Form I-765, Application for Employment Authorization

A copy of your previous Employment Authorization Document (EAD)
If you don't have a prior EAD, a government-issued identity document (copy)
Two identical passport-style photos
Your passport, or a copy of Form I-94, Nonimmigrant Arrival-Departure Record
Understanding all of the documentation and evidence requirements for your application or petition for immigration benefits can sometimes be difficult or confusing, especially if your case has special circumstances that could create questions for USCIS and require you to provide additional information for clarification. That's why it's important for you to get the help of an immigration attorney before you file your application. A knowledgeable immigration attorney can help make sure that your application is correct, clear, and complete.
With more than 20 years of immigration and business immigration experience, Angela Warren has helped hundreds of individuals, families and businesses.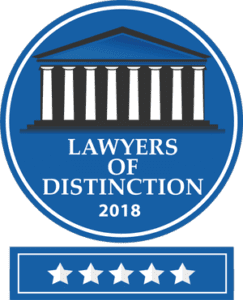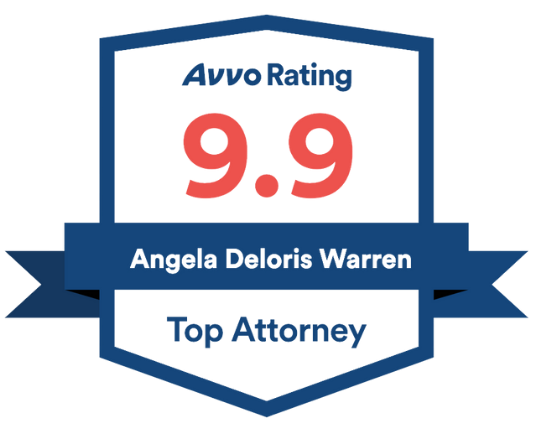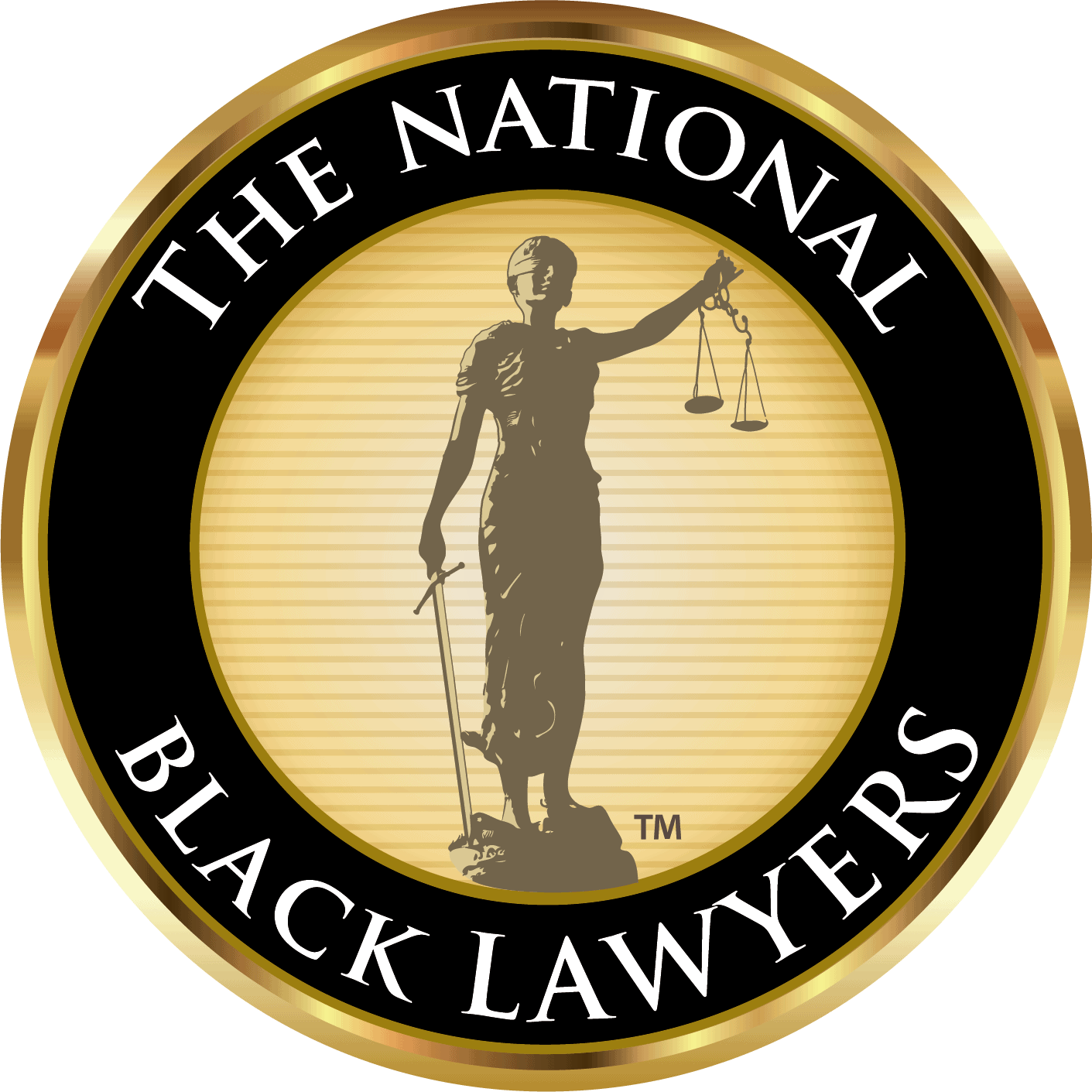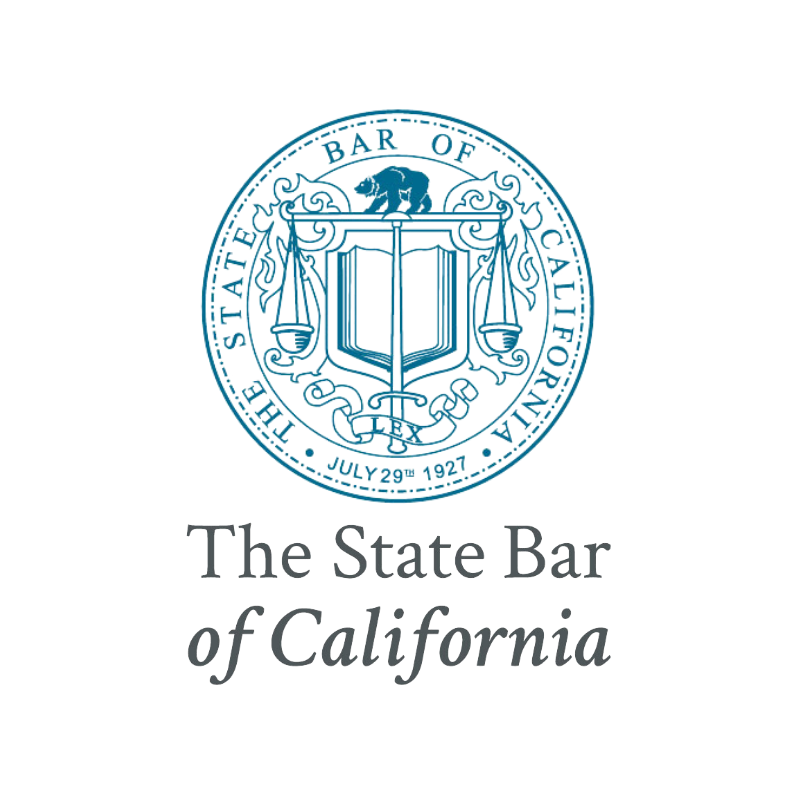 Get The Immigration Help You Deserve
What is a Notice of Intent to Deny?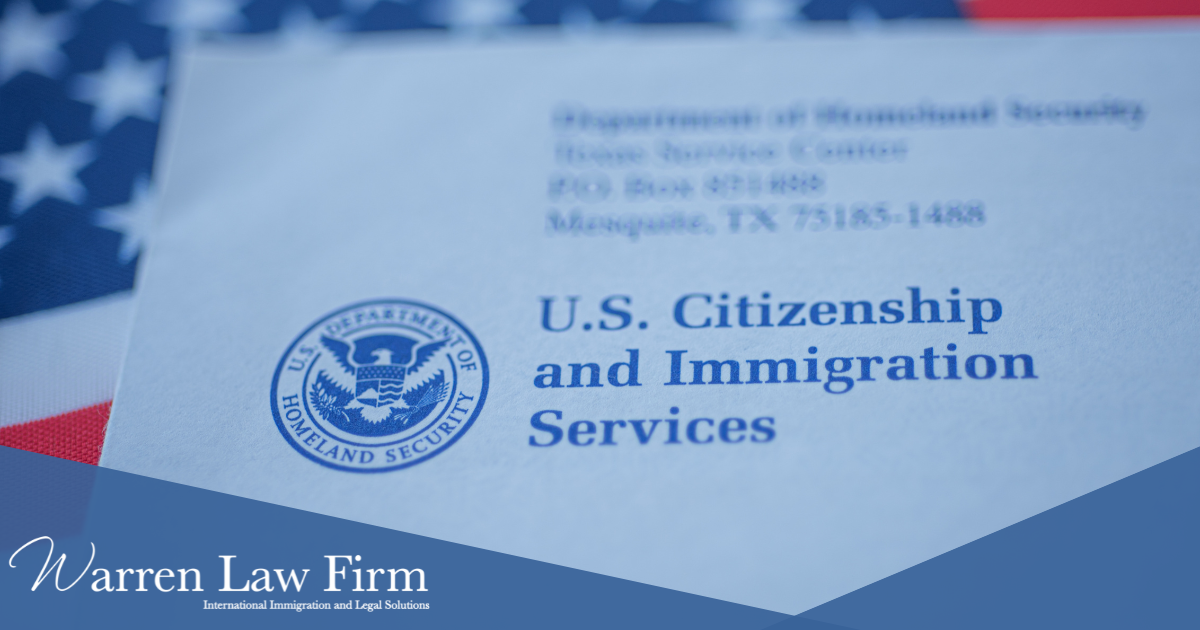 After adjudicating your application or petition for immigration benefits USCIS may inform you that it intends to deny your case. In this instance you'll be sent a Notice of Intent to Deny (NOID). This notice essentially means that you provided the required evidence and documentation, but the information in your submission did not demonstrate that you are eligible to receive the benefits you applied for.
The NOID will explain why the USCIS officer who handled your application does not think you have proven your case. Most likely, USCIS will deny your application unless you take advantage of a final chance to provide more evidence that shows you are in fact qualified for the benefits you seek.
There are many reasons why you may receive a NOID. In the case of an application for a marriage-based green card, common reasons include: not providing enough evidence to prove that your marriage is genuine, and discrepancies between answers from you and your spouse in interviews with USCIS. In other situations, you may receive a NOID if there's negative information that's discovered in your case, or if USCIS suspects you of fraud.
If USCIS sends you a NOID, it is cause for concern because your response to it could be your last chance to make your case to receive immigration benefits. If you've received a NOID, you should gather all of your documents and evidence and contact an immigration attorney as soon as possible. A skilled attorney will be able to take control of your case at this critical juncture.
Do You Need to Talk to an Immigration Attorney About What to Do if You Receive an RFE or a NOID?
If you receive an RFE or a NOID from USCIS, don't panic. Warren Law Firm is here to help. Our team can answer your questions and provide the legal guidance you need in order to keep your application or petition for immigration benefits moving forward.
You Deserve One Of Our Best Lawyers
with 20+ years of Immigration experience